(1925-91) An active observer and member of the Toronto Centre; founding editor of 'Scope; received the Service Award in 1972.
---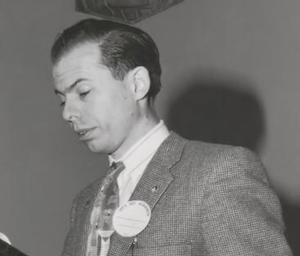 R. VERNON RAMSAY (1925-91) joined the Toronto Centre in 1948, after service in World War II. He was active in the Telescope Makers and in the Observation and Study Group which he directed in 1958-60. His special interests were the Moon and Mars. From 1961-64, he was Chairman of the national Committee on Observational Activities.
Vern Ramsay was the founding Editor of the Centre newsletter 'Scope and served on the Toronto Centre Council for many years, including three years as President, 1966-67 and 1974. He received the Society's Service Award in 1972.
—Peter Broughton (from Looking Up)
Further Reading