RASC Observing Programs with Certificates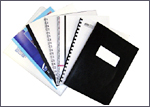 The RASC offers seven observing programs for members to promote active observing, based on a selection of lists published in the RASC Observer's Handbook. By successfully completing a program, a member may apply to the RASC for an official certificate for that program. Observing programs are a great way to challenge yourself, learn more about the night sky, and get the most out of our challenging and rewarding hobby.
Certificate earners of note:
In 2017, Vance Petriew of Regina completed all of the requirements for the Explore the Universe certificate, plus he observed all of the variable stars, where nobody else has ever recorded observing a single variable star, a comet (Comet Petriew), an asteroid (Vesta with the unaided eye), Pluto where almost nobody else has ever even reported seeing Uranus, and the gegenschein and zodiacal light where nobody else has ever reported the zodiacal light. A great accomplishment!
The RASC's observing certificate programs are supported and managed by the Observing Committee.
Post date:
Wednesday, April 27, 2011 - 3:03pm
Last modified:
Saturday, June 24, 2017 - 9:47am