About the Deep-Sky Challenge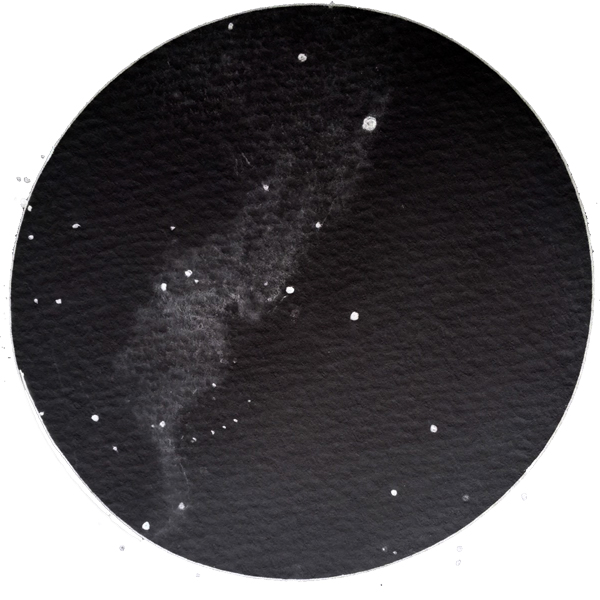 The DSC observing program, compiled by Alan Dyer and Alister Ling in 2001, goes beyond the Messier Catalogue and the Finest NGC objects, and there is no overlap. The observing program features "fringe" deep-sky treasures that are somewhat more challenging objects than what most observers look for. The attraction of observing is not the sight of an object itself but the intellectual contact with what it is. (Drawing of B33 Horsehead Nebula by Ted Wang.)
Here is an overview of the DSC Observing List:
Deep-Sky Challenge Objects
Number
Notes
Open Clusters
2
NGC 609 in

Cassiopeia

and NGC 6791 in Lyra.
Globular Clusters
4
Includes Palomar 11 in Aquila.
Emission/Reflection Nebulae
13
Includes California Nebula in Perseus and Barnard's Loop in Orion.
Dark Nebulae
2
Includes B33, the Horsehead, and B72, the Snake.
Planetary Nebulae
8
Includes Jones 1 in Pegasus.
Supernova Remnants
1
Galaxies / Galaxy Clusters / Quasars
15
Total
45
RASC Deep-Sky Challenge Certificate
Observing the DSC list is an excellent project for those who have completed their Finest NGC and/or Messier Certificate and who are looking for a challenging observing program. The official list can be found in the RASC Observer's Handbook. At least a 30-cm (12-inch) telescope is recommended to complete most of the list, although it can be accomplished with a 25-cm (10-inch) under good skies. A few of the objects will require access to a large telescope (50-cm / 20-inch). Several DSC objects can be observed in even smaller instruments, so these could be used to get started on the brighter objects. With all instruments, a nebular filter will be necessary to see the often visually faint glowing clouds of gas and dust of some objects.
In the case of galaxy clusters, try to identify as many individual galaxies as you can, but also look for the collective background glow of the others at the edge of perception.
The DSC observing program can be started during any season. RASC members only may apply for a certificate.
Use this generic form for all applications (except the Explore the Universe program, which has one suited for both RASC members and non-members). The form has pull-down menus for language of choice for the Certificate, plus to choose Centre Affiliation or to select "Unattached."
Contact the Observing Committee chair observing@rasc.ca
Resources
Here are some recommended resources to help you tackle the DSC Certificate program: