Dorner Telescope Museum
telling the story of the telescope in Canada
Telescopes and binoculars are magic, bringing distant astronomical objects close or showing things invisible to the naked eye. That magic has never worn off.
—Rudolph Dorner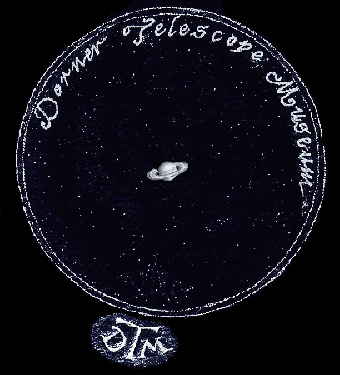 Image © Dorner Telescope Museum
Mission
The Dorner Telescope Museum's purpose is to tell the story of the telescope in Canada, through telling the stories of Canadian telescope makers, users, and their instruments.
Many fine instruments have been produced here, and innovations developed, yet the makers are frequently less well-known than they deserve to be. The museum aims to change that.
To reach that end, the museum is engaged in
artifact identification, acquisition, preservation & conservation
research into the production and use of astronomical telescopes in Canada
gallery design
and crafting an approach to education and outreach emphasising real engagement with the instruments, and the styles of observation for which they were produced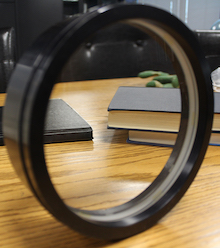 DTM 6.2019724 6-inch Jaegers O.G.
Contours of the Collection
The temporal range will run from the 17th century to the present

Widely disseminated and popular types of instrument will be included, as well as rare and unusual instruments

The collection will embrace equipment by Canadian makers of international, national, and local reputation, as well as those by quietly competent makers

The work of amateurs and professionals will be featured

Commercial telescopes or accessories made in Canada, or made elsewhere but incorporating Canadian innovations will be accessioned

Telescopes and equipment with which Canadians have made significant discoveries, or contributed scientific data, or pushed the boundaries of observation or astrophotography will be sought, as well as instruments associated with culturally significant Canadians

For purposes of the museum, "Canadian" will be defined generously, and flexibly

Binoculars, astronomical eyepieces, astronomical cameras, spectrographs and spectrometers, photometers, and like equipment of Canadian design, manufacture, or inspiration will be included

The tools used by Canadian telescopes makers will be added

Publications and other media on astronomical optics with Canadian connections will be collected to support the museum's work, and the museum will undertake its own documentation of Canadian telescope makers and their work
Videos of the announcement of the museum, and the generous support making it possible, and presenting plans for its goals and development are available here or at the bottom of this page.
You can help the mission of the Dorner Telescope Museum by
Contacting us if you have a telescope or other relevant artifacts you believe might have a place in the collection, or if you know of someone else who might have artifacts of potential interest

Contacting us if you have information on, documents about, or recollections of past Canadian telescope makers

Reaching out to us If you wish to receive updates on the museum's work, or wish to volunteer
Portrait of honorary RASC member Dr. John Brashear; reproduced courtesy of the SPECVLA ASTRONOMICA MINIMA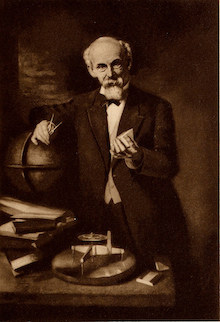 We can be reached at:
- unlocking the potential of glass with a story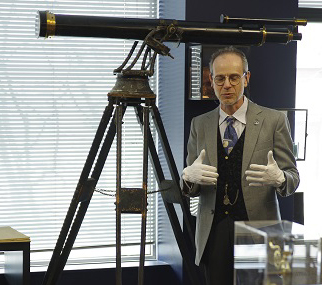 Museum Director, and the Society's
4-inch O.G. Cooke refractor