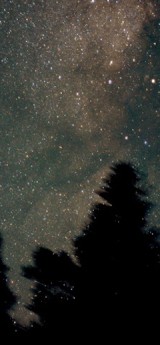 The RASC Education & Public Outreach Committee is pleased to make these additional resources available to you.
RASC Centre Education Resources
The RASC Centre Education Resource list is your "one stop" link to what astronomy educators across the RASC have created to help teach astronomy. It is hoped that this list will promote sharing between the Centres and spark new, better teaching ideas. The Education Committee hopes you will find the list helpful as you prepare your lesson, run your event or create your own education materials.
The articles are listed according to the Centre that hosts them. Clicking on the Centre name above a particular list will direct you to the host Centre's Web page.
This list does not imply or give copyright permission of any kind for the articles listed.
Provincial & Territorial Teaching Astro-Related Cirriculum Requirements
Listed Alphabetically and in PDF format
We are pleased to offer to all educator's in Centres the information needed to help plan your astronomy talks and to work hand in hand with what teachers are doing in their classrooms.
"British Columbia and Yukon reproduced with the permission of the Province of British Columbia."
Scouts and Guides
Both Scouts and Guides offer astronomy as part of their badge program either as a specific badge or as an area of interest that you can explore. Find out more from your scout or guide leader.
Guides Canada - Astronomy Badge Requirements
Scouts Canada - Wolf Cubs - Astronomy and Space Exploration Badges
Telescopes and Binoculars
Considering buying a telescope? Check out this link for valuable information:
Information from the Government of Canada -Science and Technology for Canadians-Les sciences et la technologie pour les Canadiens

Science.gc.ca
Other Useful Links
Crayola Calendar - Good link for younger Astronomers https://www.crayola.com/calendar.aspx
Post date:
Thursday, April 28, 2011 - 5:27pm
Last modified:
Friday, October 12, 2018 - 8:26pm