RASC Observing Programs
What is an Observation?
The RASC observing programs span a wide range of observing topics and experience levels. Beginning observers (and sometimes experienced observers) often ask "What do you mean by an observation?" Luckily, most members belong to Centres that have experienced observers who can advise them, but it is still worthwhile to answer this question. Simply put, at its most elementary level, an observation is a brief description of what you see, whether using the unaided eye, binoculars, or a telescope. To be complete, the observation should be recorded in some fashion, so at least you can recall the experience for yourself, if not for someone reviewing your work for the purpose of awarding an observing certificate. Of course, as you progress through the observing programs from introductory to advanced, you will improve your observing skill, see more, and have more to record. Elsewhere on this site, the RASC has provided more specific details and tips for observers, including RASC expectations for observing reports. The important thing is to start looking, have fun, and (in the words of one of our most certified observers) "get it down on paper!" Go to Observing Tips & Expectations to see more.
RASC Observing Programs with Certificates (and Pins)
The RASC offers eight observing programs to promote active observing, some of which are based on object lists published in the RASC Observer's Handbook. Observing programs are a great way to learn more about the night sky, challenge yourself, and get the most out of our rewarding hobby. By successfully completing a program, a RASC member may apply for an official certificate for that program (non-members may apply for the Explore the Universe certificate). Several certificates come with lapel pins.
If applying for the Explore the Universe program, use its unique form (PDF, 775 KB) which is suited for both RASC members and non-members. For all other visual certificate applications, use the generic application form (PDF, 185 KB). The form may be printed and completed by hand or filled in electronically. The form has a language of choice option for the Certificate. Indicate your home affiliated RASC centre or "National" if not associated with a specific centre.
We offer an additional new method for submitting an application and associated log materials (see below under Electronic Submission).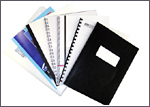 NEW! Scroll down to watch 3 videos describing the RASC observing programs.
---
For the First-Time Stargazer: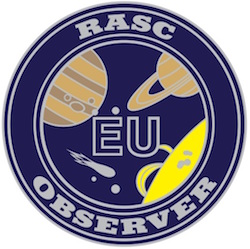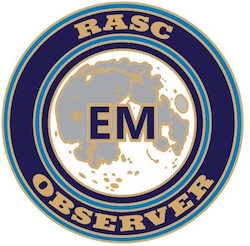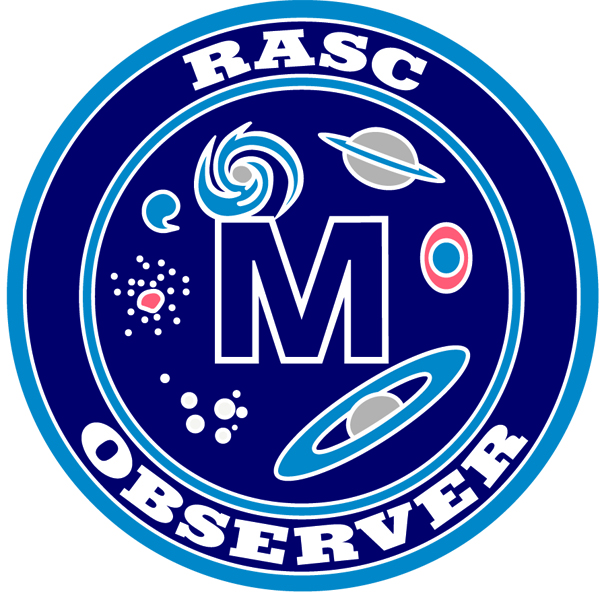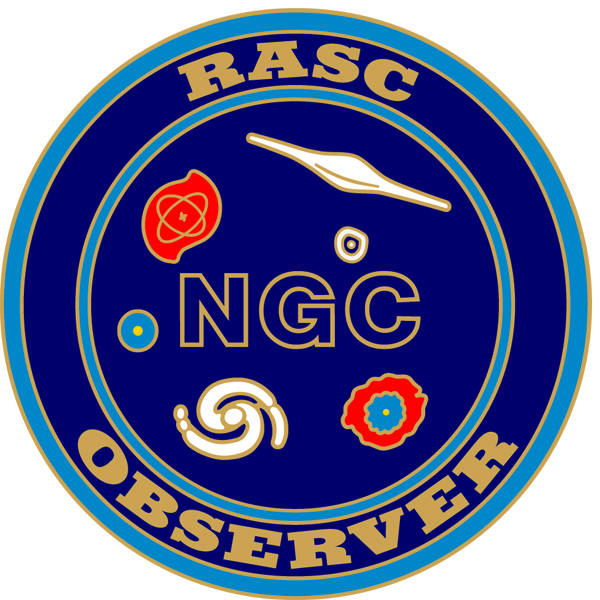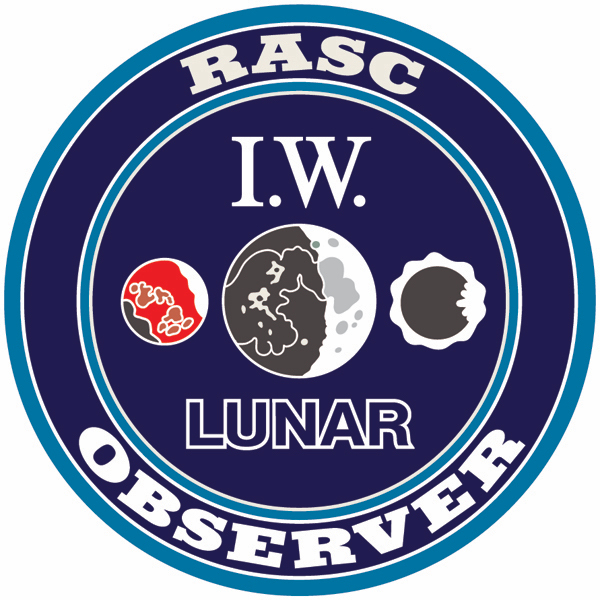 Explore the Universe—A program for the novice observer, covering all major astronomical objects, including constellations, bright stars, the Moon, the Solar System, deep-sky objects, and double stars. EtU can be completed with the unaided eye and binoculars, but a small telescope (non-GoTo) may be used as well, as you wish. The EtU certificate and pin is available to all, whether an RASC member or not.
Explore the Moon—An introductory lunar observing program with certificate and pin, based on 100 features in the RASC Observer's Handbook, including craters, seas, mountains, valleys, and cliffs. Online resources include standard and mirror-reversed maps. EtM is a great way to learn how to use your telescope. Members can apply for two certificates: telescope (with pin) and binocular.
For the Intermediate Observer:
For the Advanced Observer:
Deep-Sky Gems—An advanced list of 154 deep-sky objects (mostly galaxies) selected from David Levy's 40+ years of comet hunting. The selection contains many interesting objects, plus a few challenges, none of which appear other RASC observing programs. A certificate is available to members. (no pin)
Deep-Sky Challenge Objects—These 45 objects, selected by Alan Dyer and Alister Ling, challenge even experienced observers. This list requires the use of both small wide-field instruments as well as large apertures in order to complete. A certificate is available to members. (no pin)
Tips and Expectations for Observers
Through practice, everyone can improve their observing skills. Go to the Observing Tips & Expectations page to find recommendations and suggestions about observing. We include tips for operating your telescope in the dark, as well as ideas for improving your ability to see astronomical objects through your telescope. This section also includes suggestions for making and recording an observation.
In order to earn a certificate, all of the RASC observing programs require that you record your observations in a log. This log may be electronic or more traditional (consisting of a three-ring binder, coil binder, or lined composition book).
For suggestions about how to structure your log, see Paul Markov's article "The Observing Logbook", which you can find in the annual RASC Observer's Handbook.
Individual Effort
All RASC Observing Programs are designed to be an individual effort. Even if you are observing with other RASC members, a spouse or partner, friends or family, you still need to perform all the requirements of each Observing Program YOURSELF.
Performing all the requirements means:
locating the object yourself
making your own observation at the eyepiece
keeping your own log book or pre-programmed observing forms
submitting your application on your own merit
sketching what you see in the field of view, although not a requirement, invites you to observe more closely and helps you to remember what you observed
When you have completed a program, apply for your certificate as a SINGLE observer and not as a shared effort with another. You will have your own log book to support your application.
Application Process
Generally speaking, all observing certificate applications will be evaluated within your own Centre by the Chair of your local Observing Committee (with the help of anyone they deem necessary in order to undertake a full evaluation). A local assessment is sufficient for the majority of our observing certificate programmes, and local assessors are free to query the National Observing Committee should they require any clarification regarding your submission. In some cases, such as the advanced observing programmes, the local assessment committee may request that your observing log be translated into electronic form so that it can be sent to the National Observing Committee for additional review.
To be clear: Centre members do not submit their observing applications to the National Committee, those applications are validated locally. Only those unattached RASC members - who are unaffiliated with a local centre - would follow the electronic submission process outlined below.
Members of the public completing the Explore the Universe certificate (EtU) will seek out their closest Local Certification Centre to submit their application.
Note: a list of "EtU Local Certification Centres" can be found within the "Attachments"_at the bottom of the EtU Introductory Program.
Should a local certification centre not be readily available, EtU applicants would follow the electronic submission process outlined below. See additional notes on how to get reviewed.

Electronic Submission
It's nerve-wracking asking people to submit their physical log books for review. While we enjoy looking at "the real thing," the originals could be lost or damaged. As well, there are long transfer times and fees to mailing a large body of work.
For these reasons, we suggest paperless applications from eligible members (unattached members, and EtU submissions where there is no Local Certification Centre) and offer an uploading service which the Observing Committee can access. When an on application is necessary, the applicant will transfer files to an online electronic shared folder. It is quick and easy to use and works for Windows, Mac, and Linux.
Do not email large or many attachments to the Observing Committee chair email address. When ready to submit an authenticated application form and log materials, first send us a quick note. Indicate you have certificate and logs scanned or imaged and we'll share the special URL web link for uploading.
Of course, National members and members of the public may consult with the National Observing Committee directly for observing and certificate-related questions. See additional notes on how to transfer your materials.
The RASC's observing certificate programs are supported and managed by the
Observing Committee
.
You may contact the chair of the Observing Commitee by emailing to observing AT rasc.ca or completing an online contact form.