RASC Archives
The Royal Astronomical Society of Canada maintains extensive archives at its Toronto head office at 203-4930 Dundas St W. The archives are non-circulating. Visitors may contact the Society's National Archivist, or call (416) 924-7973 to make arrangements to conduct research on site, to arrange a consultaiton with the Archivist, or to request a document search (subject to avaialble resources). A small fee may be charged for photocopying, or other services. Researchers are permitted to use their own photographic equipment subject to the Archivist's approval based on the state of preservation of the documents. The Society's National Archivist is R.A. Rosenfeld.
RASC Archives Online
In an effort to make the RASC archives more accessible to members and the public, materials are being digitized and placed online. Online materials are organized by decade, accessible via the links at left. In addition, several other pages on this website contain additional archival materials (see links at right, under "Online Archives").
Archives Rare Book Collection
The RASC maintains a rare book collection as part of its Archives. Volumes date from ca. 1700 to the present.The Rare Book Collection is non-circulating. To consult the Rare Book Collection please contact the Society's National Archivist, or call (416) 924-7973.
There is an online collection of autographs and ownership inscriptions from books in the portion of the former RASC National Library transferred to the Canada Science and Technology Museum (Ottawa) in 2009.
Meteorite Collection
The Society also has a small collection of meteorites, impactites, and meteorwrongs on display at national office.
Other Collections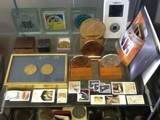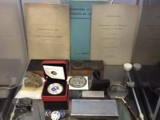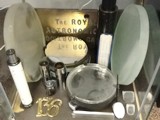 ...