RASC Archives
The Royal Astronomical Society of Canada maintains extensive archives at its Toronto head office at 203 - 4930 Dundas St W. The archives are restricted to reference use. Visitors may call (416) 924-7973 to make arrangements to use the archives. A small fee is charged for photocopying or other services.
RASC Archives Online
In an effort to make the RASC archives more accessible to members and the public, materials are being digitized and placed online. Online materials are organized by decade, accessible via the links at left. In addition, several other pages on this website contain additional archival materials (see links at right, under "Online Archives").
RASC Library
The RASC also maintains a rare book library at its head office as part of its Archives (the rest of its library holdings were moved to the Canada Museum of Science and Technology). Some past inventories are listed below.
An online collection of autographs, inscriptions, etc. from the items in the library is maintained.
Meteorite Collection
The RASC also has a small collection of meteorites, impactites, and meteorwrongs on display at national office.
Other Collections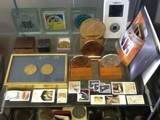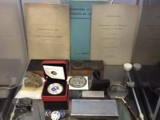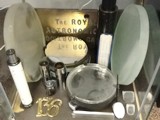 ...