Grasslands National Park: DSP at Wood Mountain
| | |
| --- | --- |
| I found a new way to appreciate my home town through the eyes of astronomers this weekend. Also, I used the astronomers' telescopes, which is a great way to look from their perspective on the universe. Wood Mountain is the gateway to the East Block of the Grasslands National Park which is designated as a Dark Sky Preserve. The Park and the RASC Regina branch had Peter McMahon from SkyNews magazine came out to check out the park and give a presentation. | |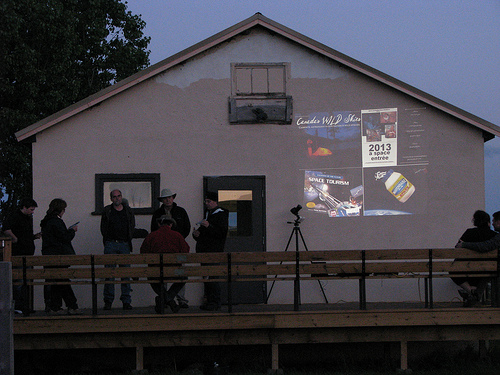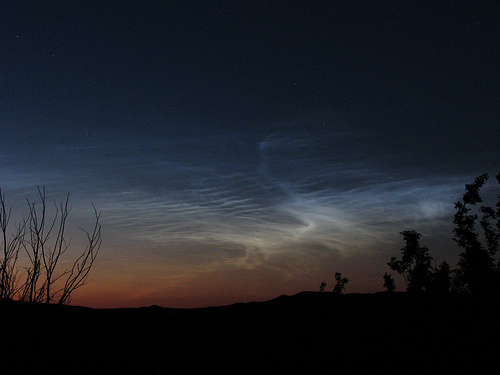 As the presentation ended, uncommon noctilucent clouds
lit up on the northern horizon, illuminated by the set Sun.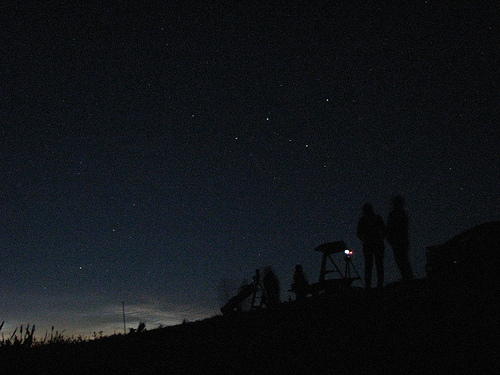 RASC had people from Regina, Saskatoon, and even Port Hope, ON attending the star party. As everyone was eagerly photographing the clouds, I saw a satellite zooming up from the west, and it was soon confirmed to be the International Space Station. It made another pass an hour and a half later.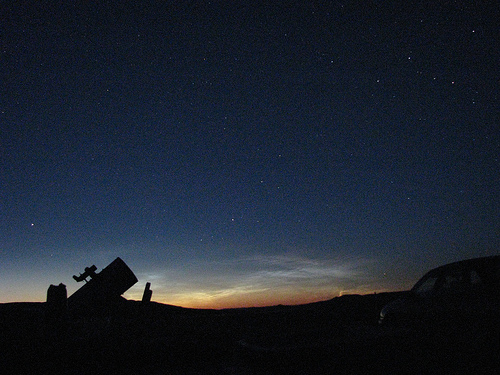 I lost count how many satellites I saw. There was a binary pair, someone explained were US Military. There was an Iridium, known for its magnificent flare overhead. And I saw a meteor too. Saturn
The skies stayed perfectly clear for the next two hours, then some clouds and fog rolled in just before it started to rain around 2am Sunday morning. If the rain on the tent hadn't been so noisy, then these Leopard frogs would have been the noisiest background noise.
I'll be going on next year's Dark Sky Preserve tour of southern Saskatchewan, that's for sure! The weather looked rainy from Regina, but it cleared up as soon as Saturday afternoon hit in the Park. The campers who tried Friday night too, ended up a little rained on, near Val Marie. You never know what the weather will hold until that hour hits.
Submitted by:
Submitted 6 years 3 months ago by
User2603
.
Post date:
Sunday, June 9, 2013 - 11:57pm