RASC—Eyes on the Universe for 150 Years
RASC Mosaic
At its best, the RASC is about collaboration, and cooperation. What better way to express that spirit, than to take part on the occasion of our sesquicentennial in the biggest RASC selfie ever! Images taken of Centres and unattached members doing what they do best will be combined in a mosaic banner to express the vitality of Centres' and unattached members' EPO across the country, and that nationally the RASC is an effective and diverse unity made up of all of us.
The mosaic banner will be made available in digital form on our website for download and use by members, and a version will be produced for display at the 2018 RASC General Assembly in Calgary.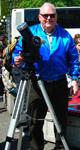 We are looking primarily for images of Centres and unattached members engaged in outreach and inreach activities of various kinds, such as (but not limited to) urban star parties, dark-sky events, observers and imagers at work, Centre meetings, displays, work building and maintaining observatories, Centre eclipse and other expeditions. These can show recent Centre initiatives, or Centre activities from the past. Fitting with the RASC at 150 theme we would like the mosaic to be a visual evocation of the vitality of our Centres and unattached members over time, as well as in the present. If you'd like to contribute astrophotos you feel are representative of work by your Centre, we'll consider including those as well, but our emphasis is on images of the RASC and its members doing astronomy.
Images should be in jpeg format, 300-400 dpi, and not exceed 5MB in size.
Please send your images to us at:
canadaimagesproject.rasc <at> gmail.com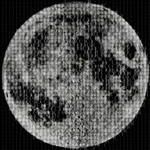 before the beginning of April 2018. We request that you limit your submission to 5-6 photographs.
Note: if images of minors whose faces are clearly identifiable occur in submissions of recent photos, it is your responsibility to obtain permission from parents or guardians for the use of those images. We will assume that you have done so for any images you submit.
We are very excited to share this experience and celebrate our history with all of you!
If you have any questions, please do not hesitate to contact either June MacDonald, or Heather Laird.
Post date:
Monday, October 30, 2017 - 1:55am
Last modified:
Friday, February 2, 2018 - 4:27pm