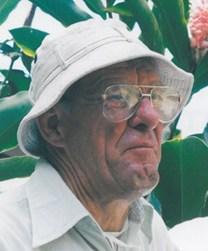 The Calgary Centre Council regrets to announce that the Calgary Centre has lost one of its long time members. Dick Lowndes passed away suddenly on Saturday, December 29 in Calgary. Dick and his wife Marg were regulars at almost all of Calgary Centre's events. In addition to his regular volunteering at public outreach events, Dick was an active member of the Calgary Centre's Council for years, including a role on the Executive as our Treasurer. He and Marg have also been distributing our newsletter, the StarSeeker, for as long as I can remember; first in print form and more recently electronically to our entire membership.
Dick's passing was completely unexpected. An avid hiker and camper, Dick and Marg continued to pursue an active lifestyle throughout their retirement and to all of us he appeared a healthy and strong man.
A Memorial was held on January 5 for Dick and was attended by family and friends exceeding the capacity of the venue; a small reflection of the number of people he touched. His obituary is accessible via this link.
<http://www.dignitymemorial.com/obituaries/5363025>
Dick will be sorely missed by all of us who had the pleasure and privilege to know him.
Robyn Foret
Secretary, Calgary Centre
Post date:
Tuesday, January 8, 2013 - 4:38am