On Friday, October 2, Parks Canada and the Royal Astronomical Society of Canada will be designating the Grasslands National Park as a Dark Sky Preserve (DSP).
The ceremony, to be held at 2 pm at the Larson Prairie Dog Town in Grasslands National Park West Block, near Val Marie, Saskatchewan will celebrate our continued commitment to protecting natural areas from the adverse effects of artificial lighting.
For event information, see the Parks Canada Media Room at: https://www.pc.gc.ca/en/agence-agency/media.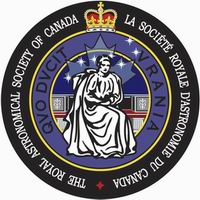 The RASC and Parks Canada, the provinces and others have worked together to establish eleven Dark Sky Preserves across Canada. The Grasslands National Park, located approximately 100 kilometres south of Swift Current, Saskatchewan, near the Saskatchewan-Montana border, will be the largest Dark Sky Preserve in the world with a current area of 527 square kilometres. Over time, land acquisitions by the Park will expand the DSP to 921 square kilometres (92,100 hectares).
The Dark Sky Preserve Program of the RASC helps protect the ecology of large areas from the impact of ever-encroaching artificial lighting. The light from bright, unshielded, fixtures disrupts the natural nocturnal behaviour and biochemistry of wildlife and it can even affect human health. Light pollution also overwhelms the faint light from stars and the Milky Way.
By protecting the Grasslands National Park from excessive artificial light, Parks Canada and the RASC are preserving the natural environment into the future so that visitors can enjoy the vitality of the nighttime wildlife and the awesome spectacle of a remarkably dark star-filled sky.
For more information on the Grasslands Dark Sky Preserve and RASC partnership, contact Richard Huziak, RASC Saskatoon Centre, 1-306-665-3392, e-mail: rickhuziak @ shaw . ca Mr. Huziak will be in attendance at the Grasslands DSP ceremony.
For more information on the RASC Dark Sky Preserve Program and scotobiology, contact Robert Dick, 1-800-278-2032, e-mail: rdick @ carleton . ca
For more information on the Royal Astronomical Society of Canada and other DSPs, see:
www.rasc.ca/lpa/darksky.shtml
Post date:
Wednesday, January 18, 2012 - 12:44pm