RASC Observing Programs with Certificates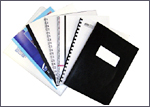 The RASC offers seven observing programs for members to promote active observing, based on a selection of lists published in the RASC Observer's Handbook. By successfully completing a program, a member may apply to the RASC for an official certificate for that program. Observing programs are a great way to challenge yourself, learn more about the night sky, and get the most out of our challenging and rewarding hobby.
The Role of Sketching in Observing
Sketching objects to earn observing certificates is NOT mandatory, but it is actively encouraged. There are spaces provided in the various observing log pages on offer, but they are OPTIONAL. However, a written description is required, with or without a sketch. When we encourage observers to sketch, we are not looking for artistic renditions, although several observers do have artistic skill and apply it. For the purpose of earning and observing program, the (optional) sketch can be quite basic. The sketch simply provides an "aide memoire," a way of remembering what you saw. Many observers find that making even a rudimentary sketch of what they see makes the experience far more enriching.
Certificate earners of note:
In 2017, Vance Petriew of RASC Regina completed all of the requirements for the Explore the Universe certificate, plus he observed all of the variable stars, where nobody else has ever recorded observing a single variable star, a comet (Comet Petriew), an asteroid (Vesta with the unaided eye), Pluto where almost nobody else has ever even reported seeing Uranus, and the gegenschein and zodiacal light where nobody else has ever reported the zodiacal light. A great accomplishment!
Also in 2017, Melody Hamilton of RASC Halifax earned her 5th RASC observing certificate, making her the most-certified RASC observer! Her certificates include: Explore the Moon, Explore the Universe, Messier Catalogue, Finest NGC and Deep Sky Gems (only the second person ever to earn this certificate). Melody sketched everything!
The RASC's observing certificate programs are supported and managed by the Observing Committee.
Post date:
Wednesday, April 27, 2011 - 3:03pm
Last modified:
Monday, January 29, 2018 - 5:44pm
RASCobserving Tweets
Congratulations to Shane Grassing for earning his RASC Explore the Moon—Telescope observing certificate. Shane is a…
https://t.co/domzE5bfP1
Should have mentioned: the drawing is of the Straight Wall (Rupes Recta) and the crater Birt (sorry, no Ernie).
In Wetaskiwin, Alberta, RASCal Denis Fell records his observations of the Moon using a technique involving a B penc…
https://t.co/cEJhfh5H17
Pages