Join us on this journey
Come with us on our journey to the stars. Monitor our progress with this telescope news blog. It's our way of sharing the behind-the-scenes work that will get the RASC Robotic Telescope ready to explore our universe.
Be the fuel that propels us forward with a donation.
The latest news is at the top, and you can scroll down to see a few images and our progress. Material for previous months is archived in the links in the left column.
2019-03-06 update (pm)
We had a brief moment of clear, so was able to to capture the Lunar - X on Feb 12 at 03:00 UT using the 16" telescope and CCD. The CCD is so sensitive that even using the H-alpha filter, had to take a super short exposure and work some photoshop to not have a blown out image. I hope others are able to catch this lunar surprise.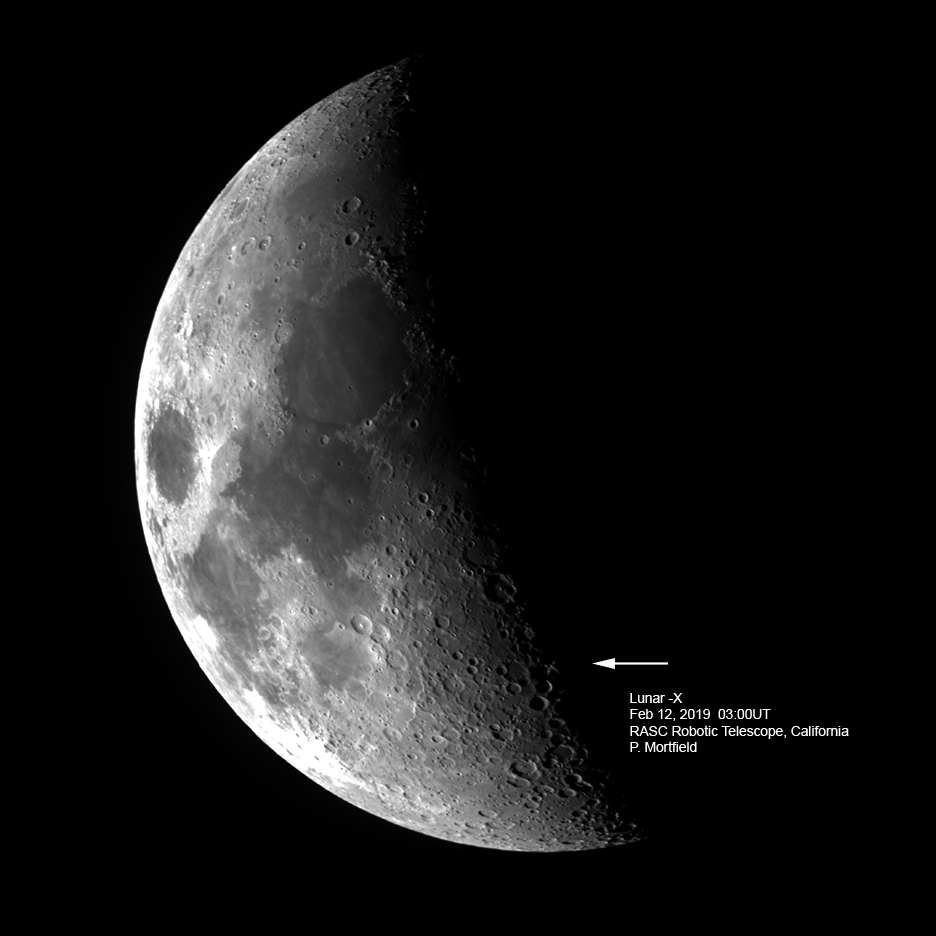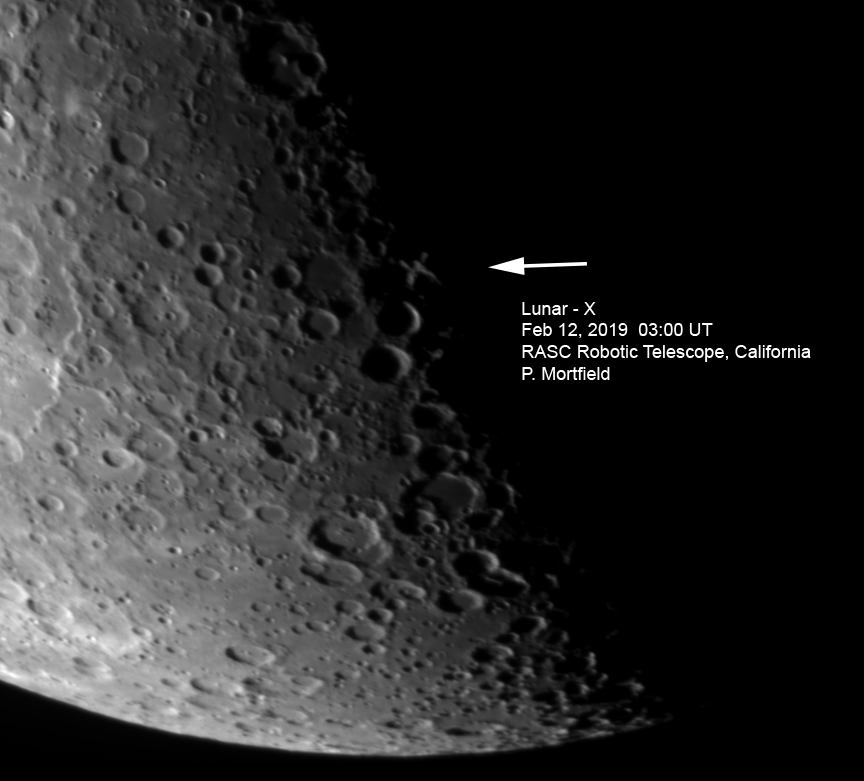 2019-02-17 update (pm)
The uncharacteristic rain/snow weather in California continues. It has been hampering our efforts of training and tweaking software. However, there have been a few moments to capture some quick images. Here is a shot of supernova SN2019np in NGC3254 taken on the morning of Feb 8, just before dawn when it was low in the western sky. The supernova was discovered by Japanese amateur Koichi Itagaki on Jan 9. It is currently at mag 14.0 and fading. This is a stack of several 2minute unguided images.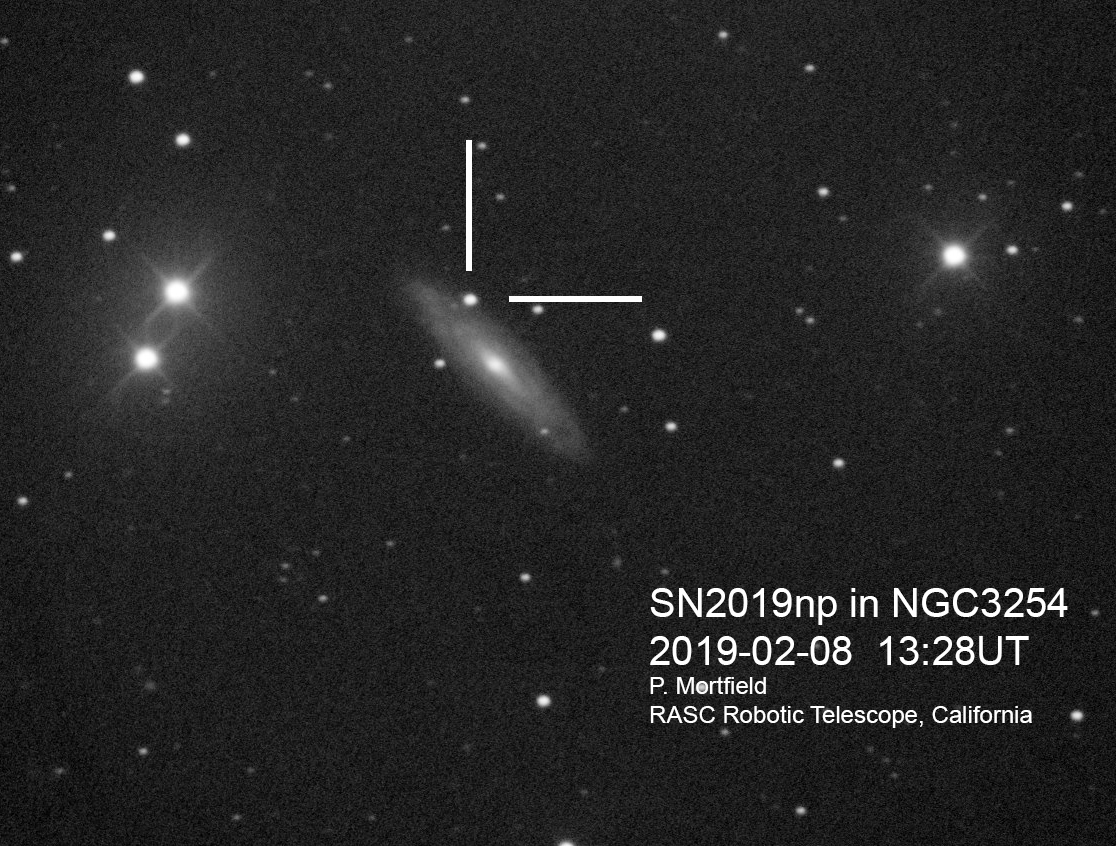 Post date:
Tuesday, June 12, 2018 - 6:48pm
Last modified:
Wednesday, March 6, 2019 - 10:50pm