Submitted by WMacDonald on Sat, 2013-08-10 14:19
(1922-) An active Hamilton Centre member; received the Service Award in 1984.
---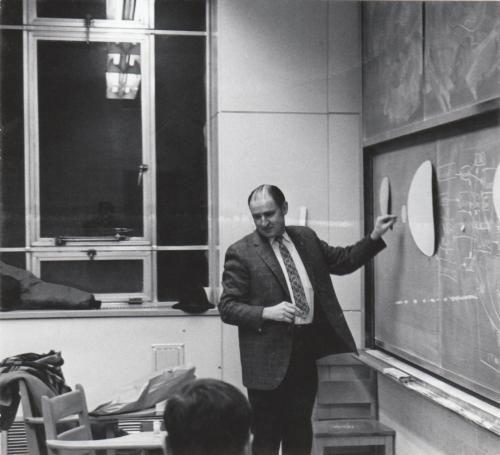 JAMES A. WINGER (1922-) Was an electronics technician at Westinghouse. He joined the Centre in 1952, was elected to the Council in '56 and served as President in 1961, '66 and again from '83 to '85. He and some others organized a visual meteor watch program in Hamilton for the International Geophysical Year in 1957-58 which developed into the Centre's Observers Group. He also established a group of amateur telescope makers who held their meetings at his home; for many years at field nights, he manned the group display. In the early '60s, his two daughters were keen participants in the Centre's Junior Section. Jim Winger received the Service Award in 1984.
—Peter Broughton (from Looking Up)
There are 1 related documents & images in the RASC Archives.
Description:
Winger, James A.