RASC Observing Programs with Certificates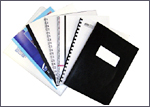 The RASC offers seven observing programs to promote active observing, based on a selection of object lists published in the RASC Observer's Handbook. Observing programs are a great way to learn more about the night sky, challenge yourself, and to get the most out of our rewarding hobby. By successfully completing a program, a RASC member may apply for an official certificate for that program (non-members may apply for the Explore the Universe certificate). Several certificates come with lapel pins.
NEW! Scroll down to watch 3 videos describing the RASC observing programs
---
Observing Pins
The Role of Sketching in Observing
Sketching objects to earn observing certificates is NOT mandatory, but it is actively encouraged. There are spaces provided in the various observing log pages on offer, but they are OPTIONAL. However, a written description is required, with or without a sketch. When we encourage observers to sketch, we are not looking for artistic renditions, although several observers do have artistic skill and apply it. For the purpose of earning and observing program, the (optional) sketch can be quite basic. The sketch simply provides an "aide memoire," a way of remembering what you saw. Many observers find that making even a rudimentary sketch of what they see makes the experience far more enriching.
The RASC's observing certificate programs are supported and managed by the Observing Committee.
Post date:
Wednesday, April 27, 2011 - 3:03pm
Last modified:
Thursday, January 10, 2019 - 7:52am